Why Kangaroo?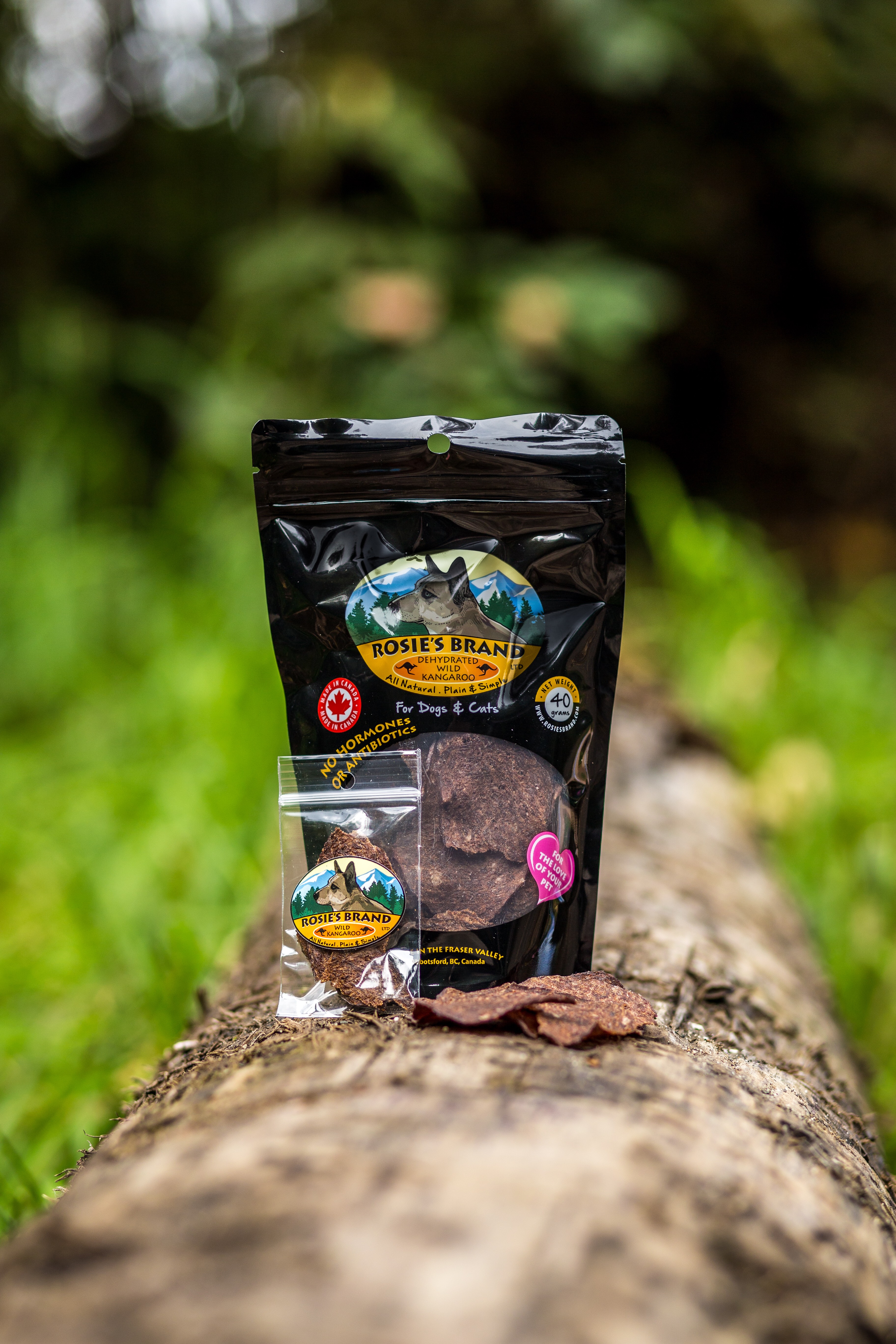 With the success of Rosie's Beef Liver Treats, we here at Rosie's Brand felt it was time to introduce another exciting single ingredient dehydrated treat. Having learned that some dogs and cats can't eat common proteins like beef or chicken, we wanted a treat that ALL dogs and cats can enjoy. That's why we decided on wild kangaroo sourced directly from Australia. In addition to being a great option for pets with food allergies, kangaroo is free from any hormones or antibiotics and is loaded with antioxidants that help fight disease, boost immunity and can even promote healthy teeth and gums. These pure single ingredient kangaroo chips are really something for your pets to bark and meow about!
What are Kangaroo Chips?
Our all natural kangaroo is shaved very thin, dehydrated and then baked at a high temperature for a short period of time to eliminate any pathogens. The result is a very convenient, light weight, chiplike treat for your favourite pet to enjoy. These healthy, long lasting treats are not meant as a meal replacement, but a reward or snack. We recommend breaking the chips into smaller pieces making them ideal for training purposes. One bag goes a long way!



Storage Instructions
Once the bag is open, we suggest keeping your kangaroo chips in a cool, dry place and use within 90 days.
Guaranteed Analysis
Per 40g Bag:
Carbohydrates <0.04g
Fat 3.76g
Fibre <0.04g
Moisture 2.28g
Protein 33.12g
166 calories
695 KJ